Policies
Insects in the Tropics: We are in the tropics so yes, there are bugs. Most are the ones you know about (ants, beetles & the occasional harmless spider) but you will also see geckos, small lizards. As much as our maintenance service usually keeps the bugs outside, geckos are impossible to keep out of our rentals. Luckily, they are hamless & beneficial as they eat small bugs. Hawai'i is very fortunate to have no snakes or other poisonous or dangerous insects, reptiles or animals. It is important to not leave food out.
We accept Visa, Master Card, or personal checks made out to: T. Isetorp P.O. Box 728 Hana, Hi. 96713
50% deposit is due at the time of reservation.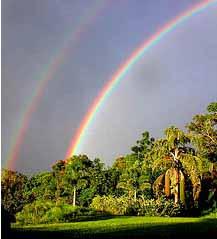 Final payment is due 30 days in advance of your arrival. (During the 2 weeks of Christmas and New Years, your balance is due 90 days in advance). If you used a credit card for your deposit, we will automatically put the balance on that same card, unless you instruct us differently. If you are paying by check, please mark your calendars with a reminder notice to mail us the balance due. We will email you your directions to the property once final payment has been received.
30 day cancellation notice is required for refund of deposit, less a $60 administrative fee. For the 2 weeks of Christmas and N.Y., there is a 90 day cancellation notice for refunds, less $60 administrative fee. For cancellations received 30 days or less (or 90) days in advance, a refund is subject to whether we are able to rent to someone else for your reserved time.
TRAVEL INSURANCE is a good idea to cover any unexpected changes (airline changes, personal emergencies, health concerns or conditions, weather emergancies, etc.). Most of our guests book well in advance, requiring the need for a cancellation policy. Companies that offer this insurance can be found on the internet by searching for "travel insurance" or "trip insurance". Some airlines and credit card companies may offer this insurance for an extra fee.
We have a 3 night minimum stay. The property is for the Exclusive use of our Registered Guests ONLY. Room capacity is fixed as per Maui County STRH ordinance. Anyone arriving with additional people will be asked to find other accommodations. No exceptions, unless we are able to accommodate you in an additional bedroom at additional cost.
Ekena is not designed for the safety and enjoyment of children under the age of 14 years.
NO pets. NO smoking indoors.
We do not pay commissions or discount our rates.
Cell phones do Not work at Ekena! Please bring a calling card for your long distance calls. Most cell phones will work in the town of Hana.
Check-in time is any time after 3 p.m.
Check-out time is by 11 a.m.
No meals are provided. Ekena is not a Bed & Breakfast.